Sales and Customer Service Associates
Exceptional Sales and Customer Service Associates
LOCATION: STIRLING + MELVILLE
(Must be available Thursday-Saturday or Sunday)


At Waldecks, we believe in the transformative power of plants and their ability to enrich our lives. Our carefully curated selection of indoor and designer lightweight pottery aims to bring a touch of natural elegance into every space alongside Perth's best quality plants. 
We collaborate closely with retail customers, interior designers, landscape designers and architects, providing them with unique, high-quality products that help bring biophilic design concepts to life. 
We're committed to innovating how people integrate the serenity and vitality of nature into their daily routines, all through design that fosters a deeper connection to the natural world. 
We are seeking excellent people with extraordinary sales and customer service abilities to join us in fulfilling this vision. 
We have roles available at our Stirling and Melville stores. 
We have recently completed renovations at Melville to expand our showroom, and Stirling's showroom will be re-launched in September to better express our current brand vision and showcase our curated range of pottery and homewares.
The ideal candidate will be: 
Energetic and motivated
Someone with a proven record in sales, particularly in the homewares and interiors space
Be an active contributor in meeting daily and weekly shop sales (KPI) goals
A spectacular people person - both with customers and your team
Commitment to making every customer experience a great one, and the ability to develop great customer relationships and foster brand loyalty
Passionate about all things styling, interiors, giftware and ideally plants!
Able to assist with keeping our showroom looking beautiful, including supporting our visual merchandising and inventory tasks as required.
We are looking for someone to initially join us on Thursday, Friday and Saturday at both stores, or Sunday if Saturday is not possible for you. We are flexible as to the particulars of how these roles are set up, but both roles will commence as casuals with a review of this arrangement to take place after an initial probationary period. 
Why work with us?
Innovative and Collaborative Environment: At Waldecks, you'll be part of a creative team that's committed to pushing the boundaries of retail and design. 
Passion-Driven Team: Join a group of individuals who share your love for interior design, styling, and horticulture. Our staff is deeply passionate about what we do, creating an energizing and fulfilling work environment.
Customer-Centric Culture: We prioritize meaningful interactions and long-term relationships with our customers. You'll have the opportunity to engage in impactful conversations that not only drive sales but also genuinely make people's day. 
If this sounds like you, here is how to apply: 
Please include both your resume (with references) and also a cover letter with your application which specifically answers the following questions, noting applications without these answers will not be considered. 
What makes an excellent customer experience?
Do you have experience with interior styling, homewares, giftwares or plants? If yes, tell us more!
Email your application to hello@waldecks.com.au
Managers of Small Rolling Objects
Managers of Small Rolling Objects(Trolley collector + all rounder)LOCATION: KINGSLEY + STIRLING + MELVILLECasual roles available(Must be available one weekend day - ideally Saturday!)   The ideal...
Read more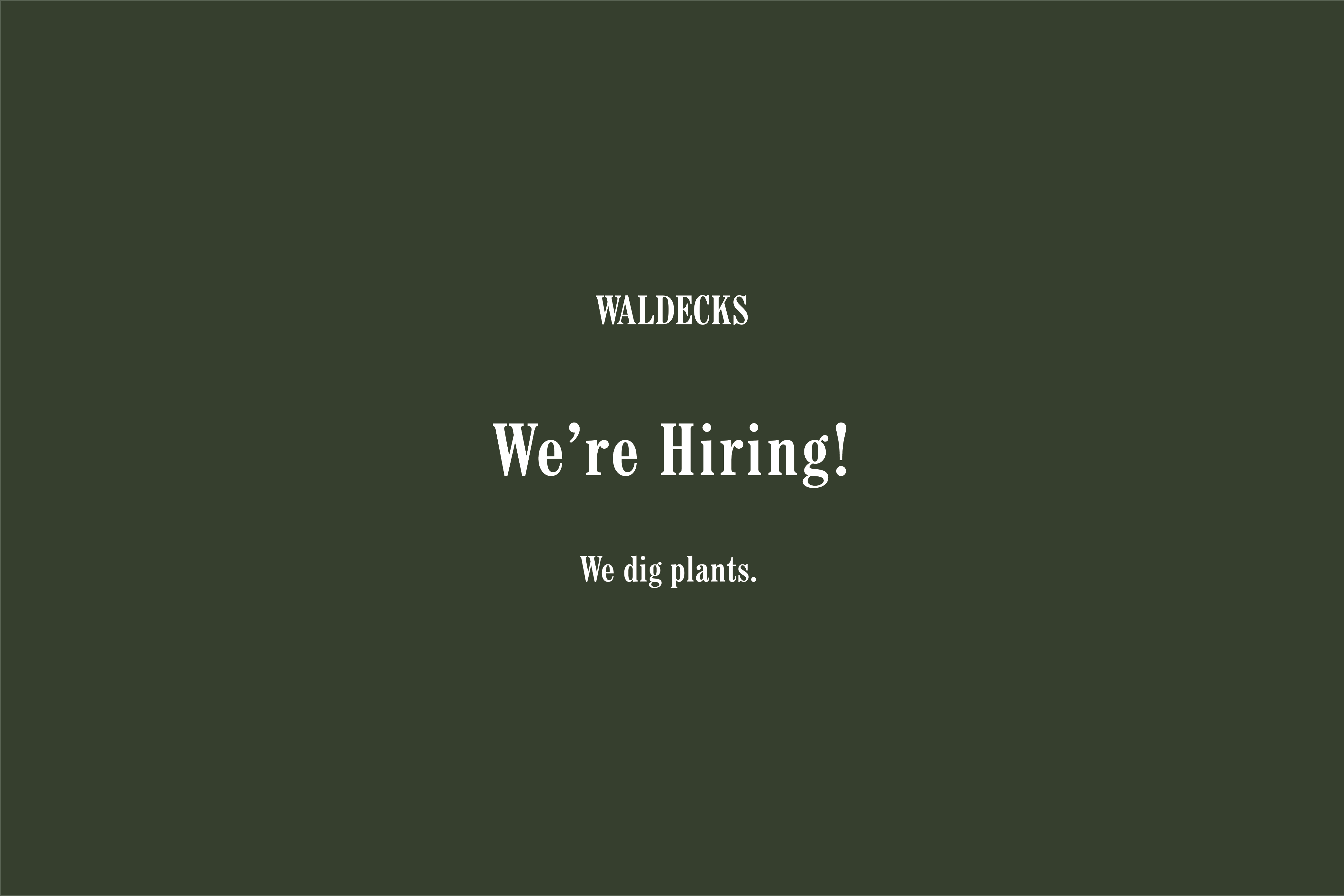 Experienced Horticulturalists LOCATION: STIRLING, KINGSLEY + MELVILLE Full time, part time + casual roles available (Must be available one weekend day - ideally Saturday!) The ideal candidate wil...
Read more