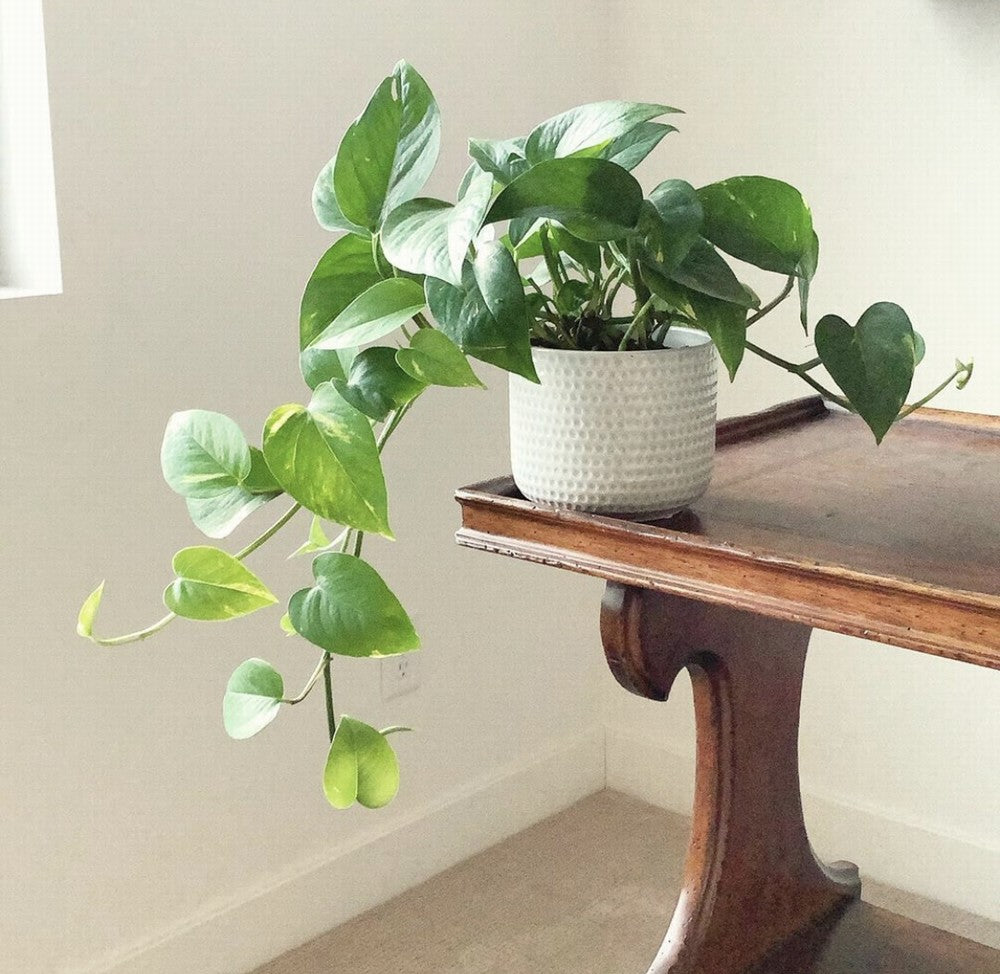 Pothos / Devils Ivy Care 101
With a trailing, vine-like habit, attractive heart-shaped leaves, an ability to thrive in low light and humidity while withstanding neglect for long periods of time, pothos is the perfect plant for people too busy for houseplants (but who really want the beauty of houseplants).
Grow pothos in a container that rests on a bookshelf or ledge, or in a hanging container so that it's superior cascading habit can be appreciated. This beauty can grow endlessly long in the right conditions.
Light
Thrives in medium to low indirect light. Not suited for intense, direct sun.
Water
Water every 1–2 weeks, allowing soil to dry out between waterings. Expect to water more often in brighter light and less often in lower light.
Pets
Yes, this plant is toxic to pets. So keep somewhere your furry friend is unlikely to munch on it. 
Sad Plant Signs
Wilting plant or curling leaves, dry potting mix: Underwatered
Yellowing leaves, black stems: Overwatered
Hot tip
The Pothos can be easily propagated in water, just make sure to include a node or multiple on your cuttings.
Have more questions? We're in store 7 days a week to answer all your questions.
Find your local store here.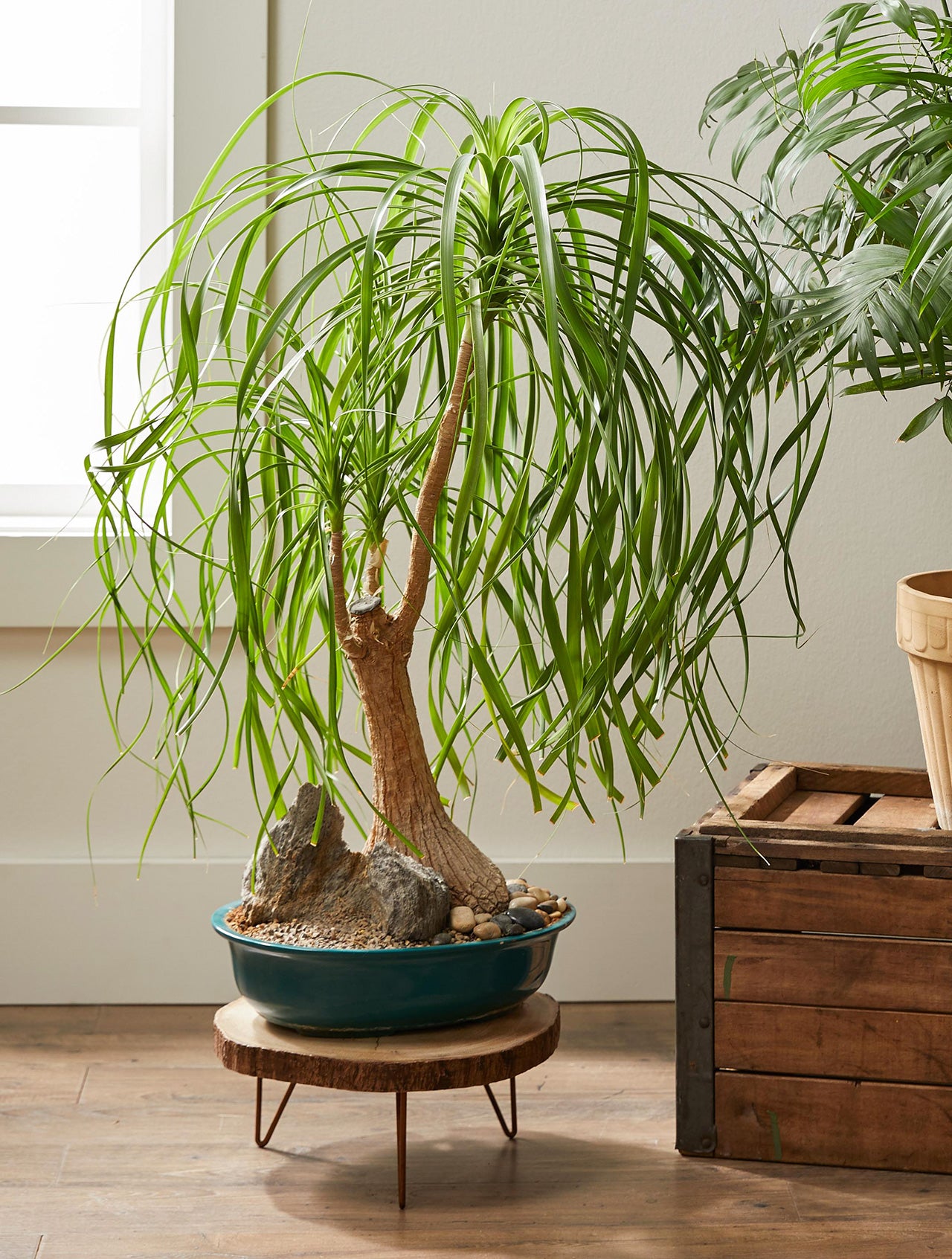 australia
Its sleek bulb-like trunk and lush, long curly leaves make it visually stunning, and the fact that a ponytail palm is forgiving and easy in its care makes this an ideal houseplant for many peo...
Read more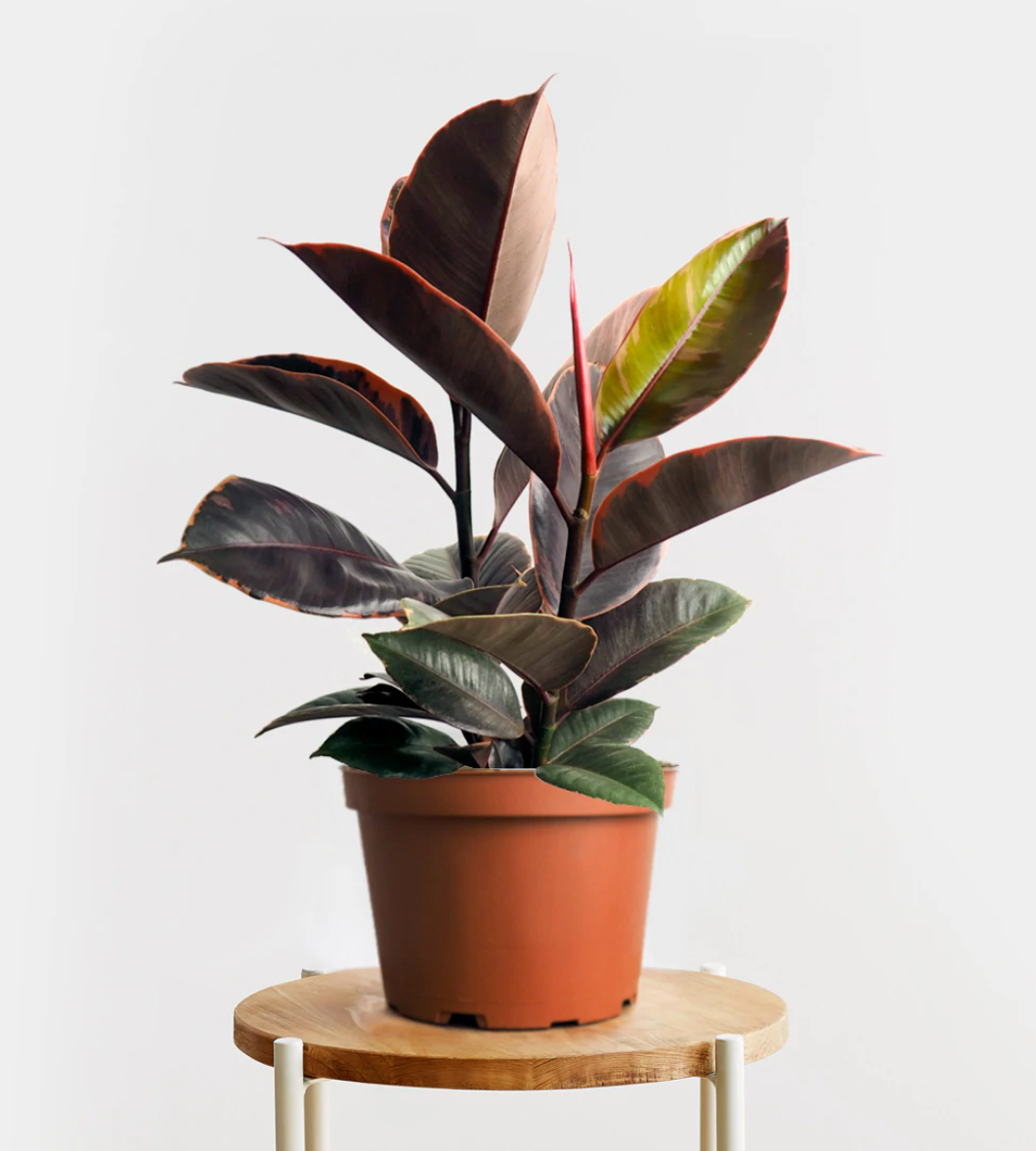 australia
Rubber plants are a hardy and resilient indoor plant that look great in any home. These stunning trees can grow up to 3m tall indoors when in the right conditions. Rubber plants earned their ...
Read more