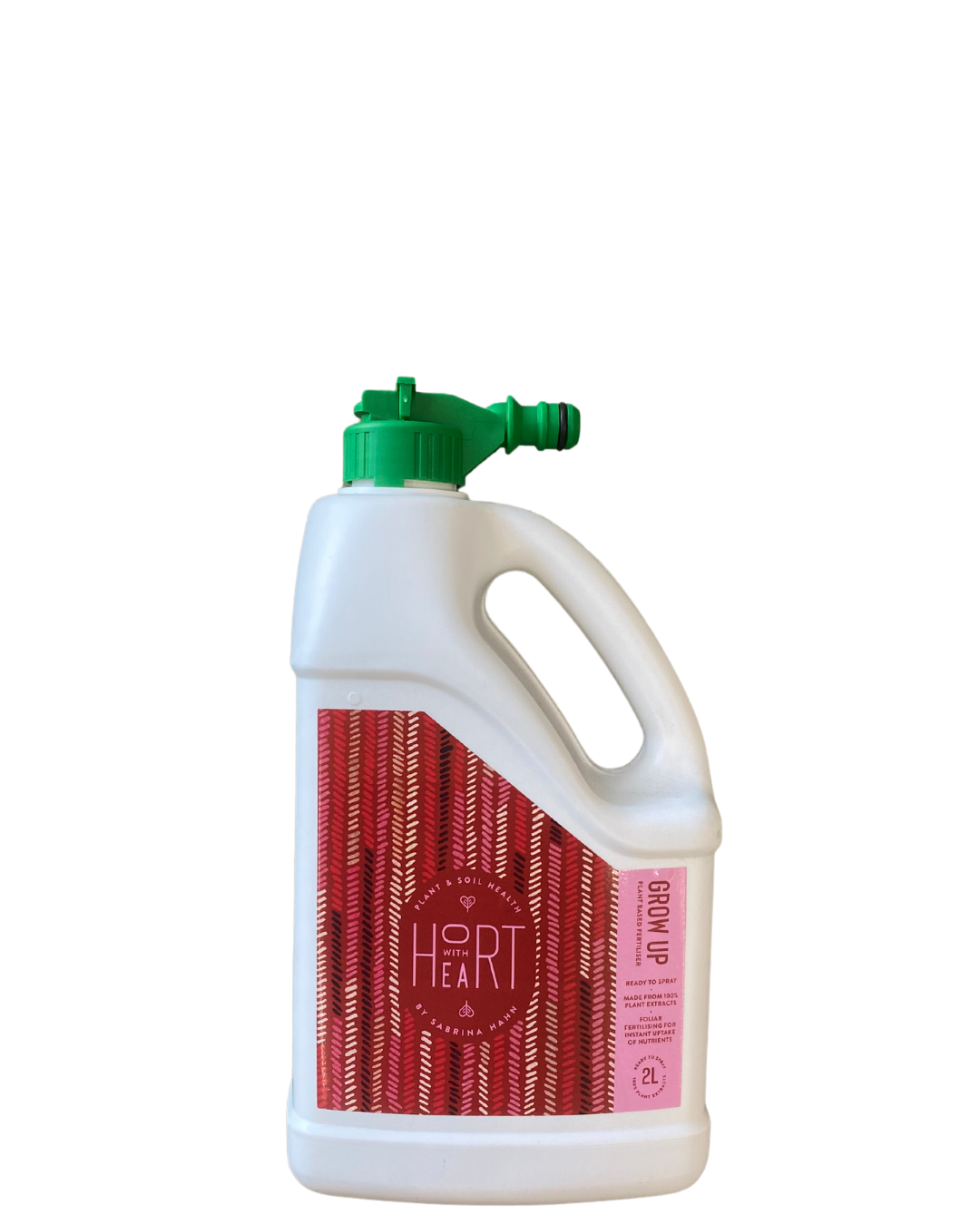 Hort with Heart - Grow Up
Sale price

$26.95
Regular price
(/)
Grow Up is a 100% plant based liquid foliar fertiliser that enhances plant growth with amino acids, plant hormones and nutrients.
Grow Up enables rapid nutrient absorption through leaf tissue, stimulating enzymes that promote photosynthesis to increase root, bud, stem, flower and fruit development. Foliar fertilising is a more efficient way of getting nutrients into plant tissue quickly as granular fertiliser can take up to 6 weeks depending on soil biology.
Nutrients delivered and absorbed immediately by leaf tissue.
No harmful chemicals.
Promotes soil and plant health naturally.
Increased vibrancy of flowers, fruit and foliage.
Aids disease resistance in plants and reduces stress caused by heat and frost.
Watering Can Dilution 1:9 litres
Typical Analysis
N: 3.59%, P: 0.19%, K: 0.31%, B: 141mg/L, Cu: 4100mg/L, Fe: 6000mg/L, Mg: 7700mg/L, Mn:6800g/L, Mo: 13mg/L, S: 376000mg/L , Zn: 149000mg/L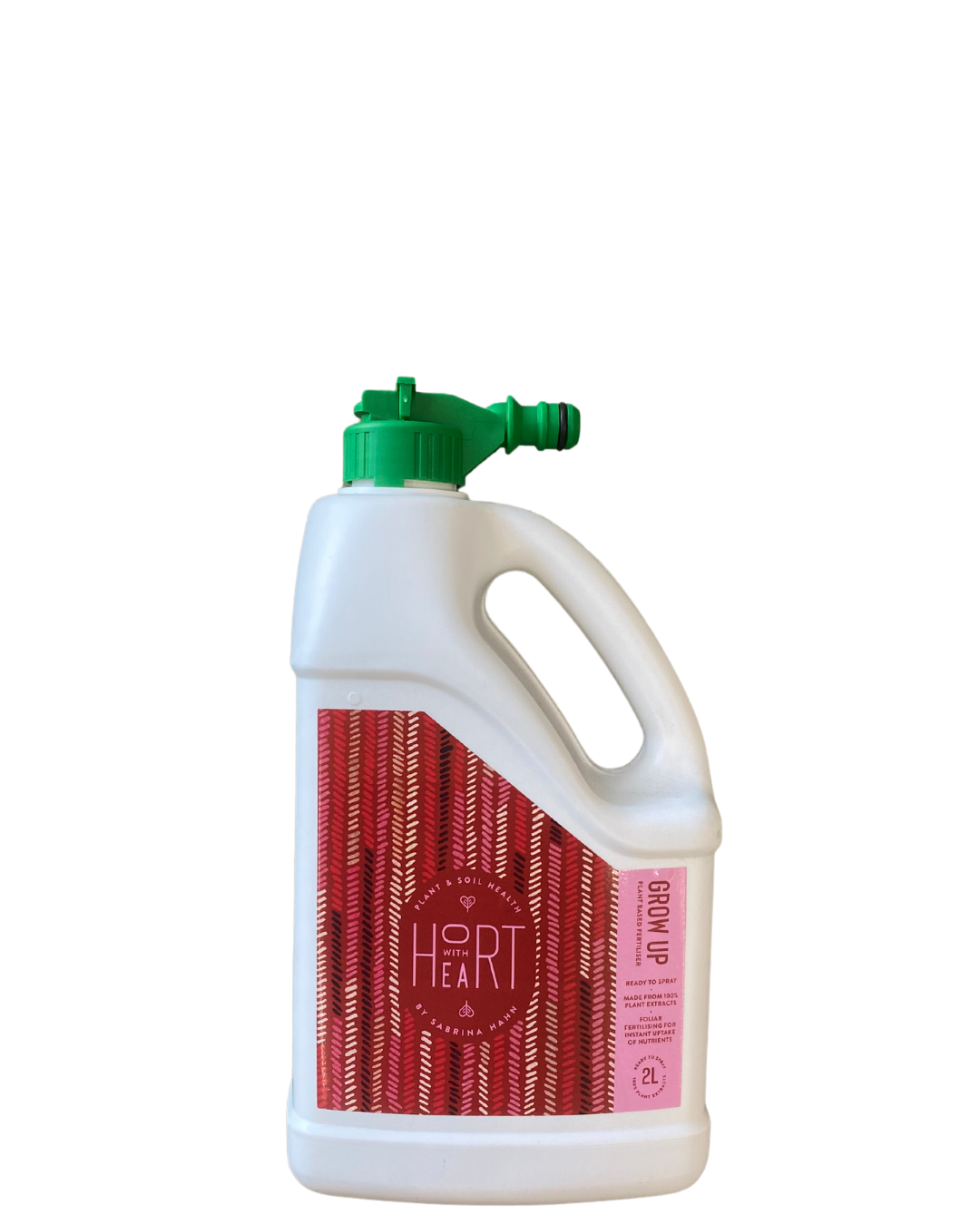 Hort with Heart - Grow Up
Sale price

$26.95
Regular price
Choose options