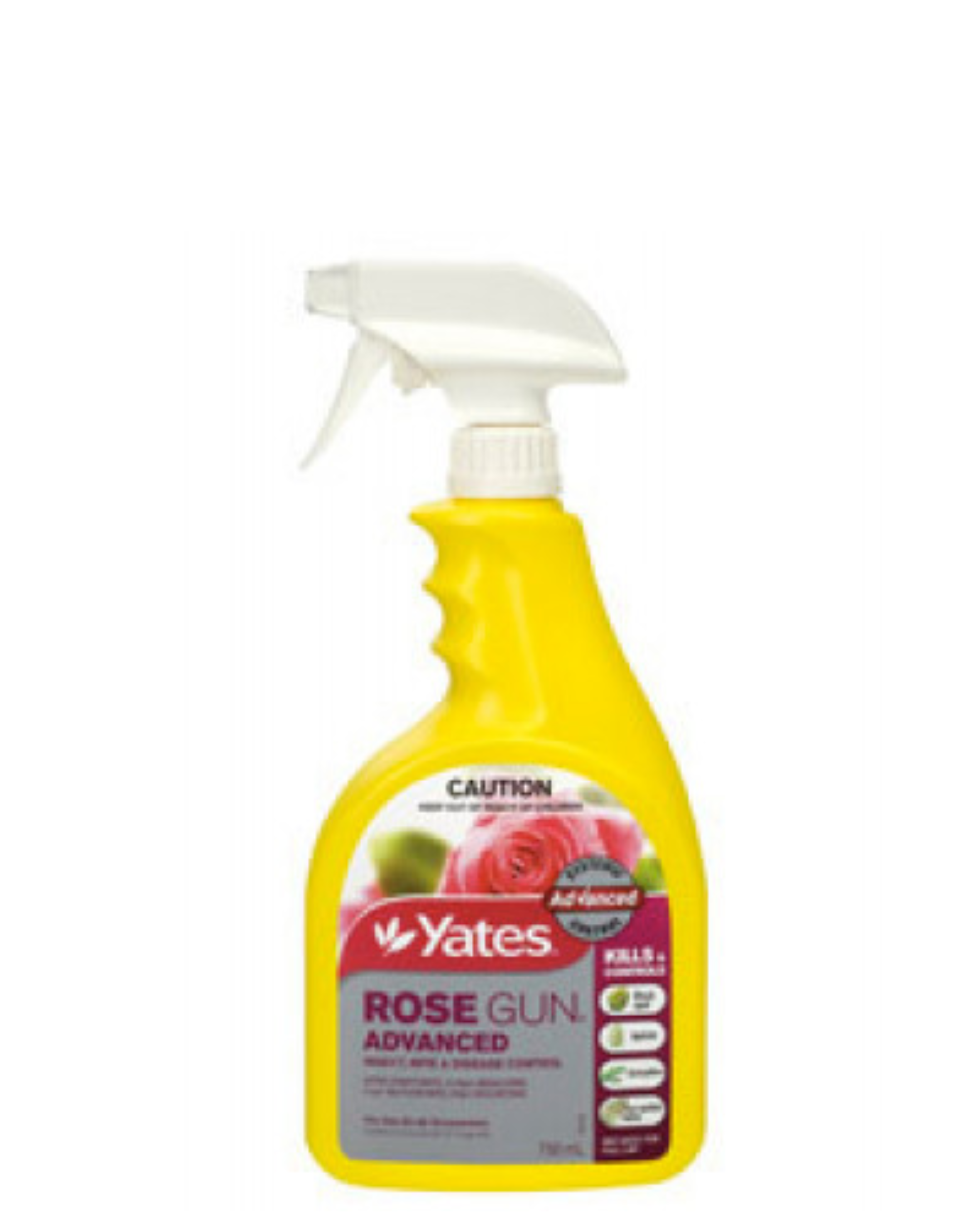 Rose Gun Advanced - Ready To Use
Sale price

$14.95
Regular price
(/)
Kills insect pests and mites on contact and systemically works from within the plant to control insect pests and diseases. For use on roses and ornamentals in the home garden.

Controls the most common rose pest & disease problems.
Highly effective combination of a low toxic synthetic pyrethoid insecticide, a systemic insecticide and a systemic broad spectrum fungicide.
The insecticide works via both contact and stomach action, and the systemic insecticide and fungicide are absorbed into the plant's system and is translocated around the plant to control disease – works from the inside out.
Controls mites and whitefly.
Easy-to-use trigger pack – no mixing required, no measuring, no mess.
Choose options