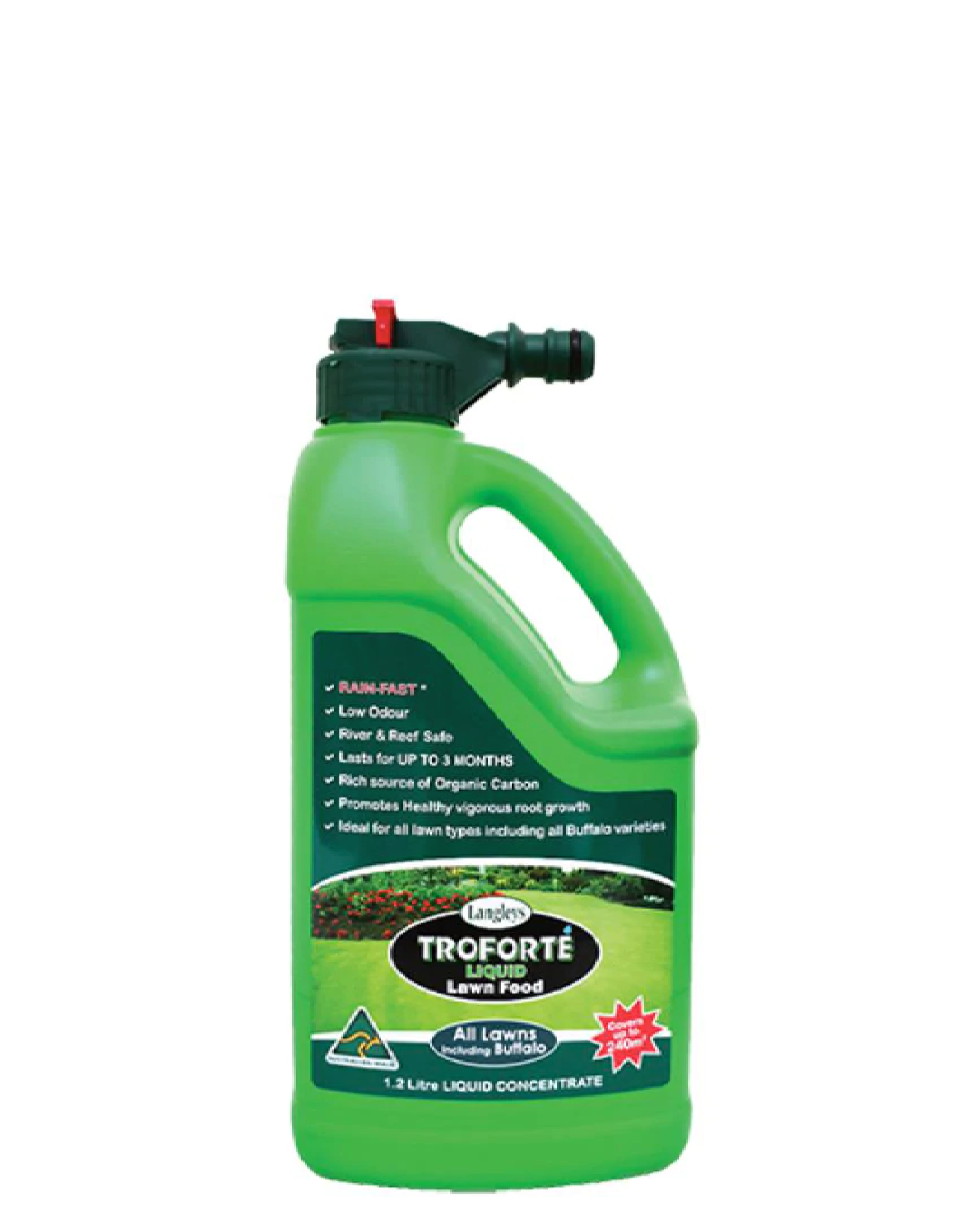 Troforte Liquid Lawn Food
Sale price

$22.95
Regular price
(/)
Troforte® Liquid Lawn Food works when applied to the grass and soil by triggering the grass to produce more carbon rich organic food, using energy from sunlight, in the forms of sugars, that the grass transports to its root zone. These sugars are a vital food source for the microbes in the soil (microbes provided by Troforte® granular fertiliser) and in turn these microbes exchange vital nutrients for these sugars and thereby ensuring the lawn can take up an optimum amount of balanced nutrients. 
Troforte® Liquid Lawn food is designed to be applied directly on the grass and into the soil and becomes Rain Fast within 2 hours of application and its performance is unaffected by rain or reticulation water.
Best results are obtained when using Troforte® Liquid lawn Food in conjunction with Troforte® granular Fert-O-Lawn. Repeat applications every 3 months to maintain lawn colour and vigour throughout the year.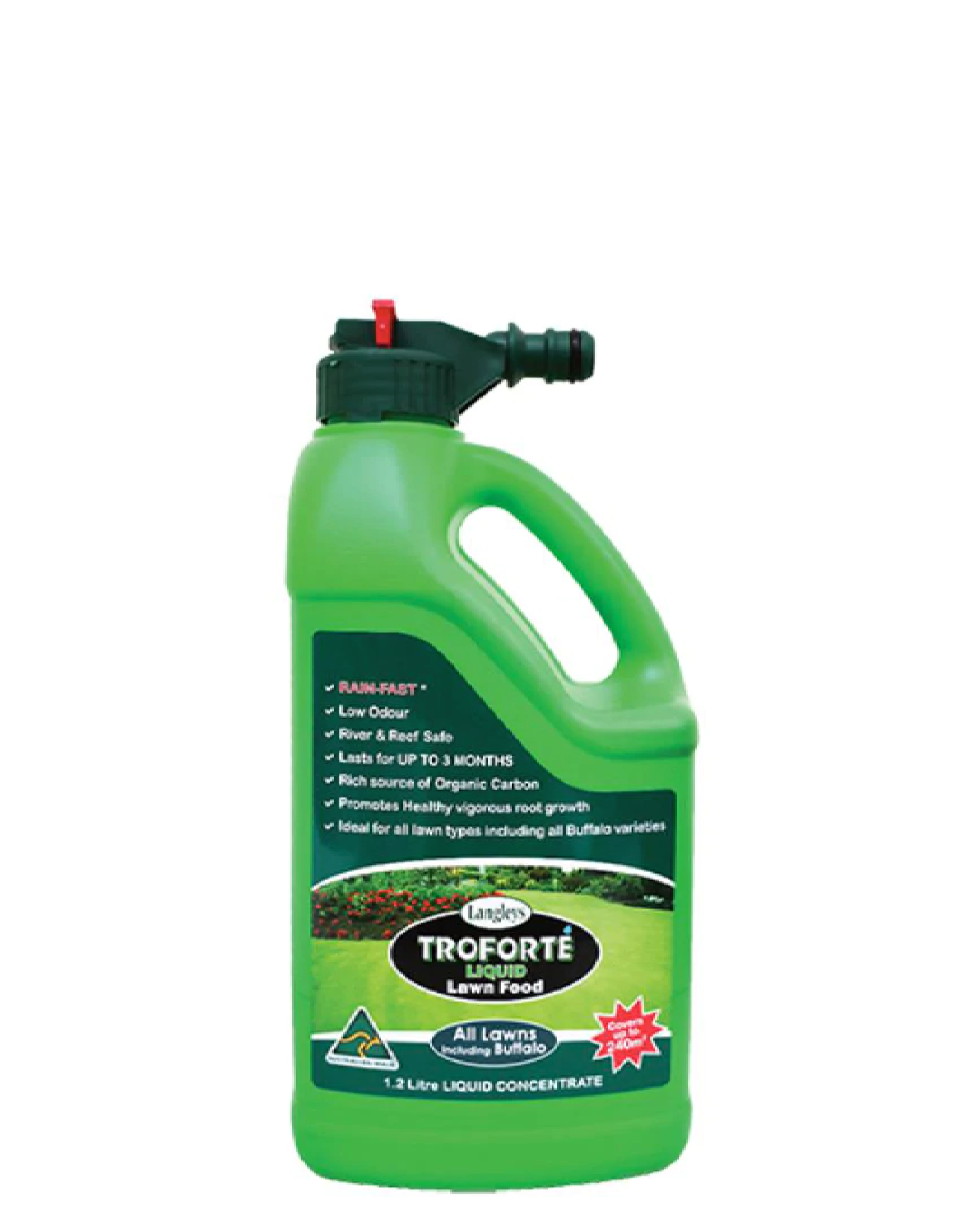 Troforte Liquid Lawn Food
Sale price

$22.95
Regular price
Choose options