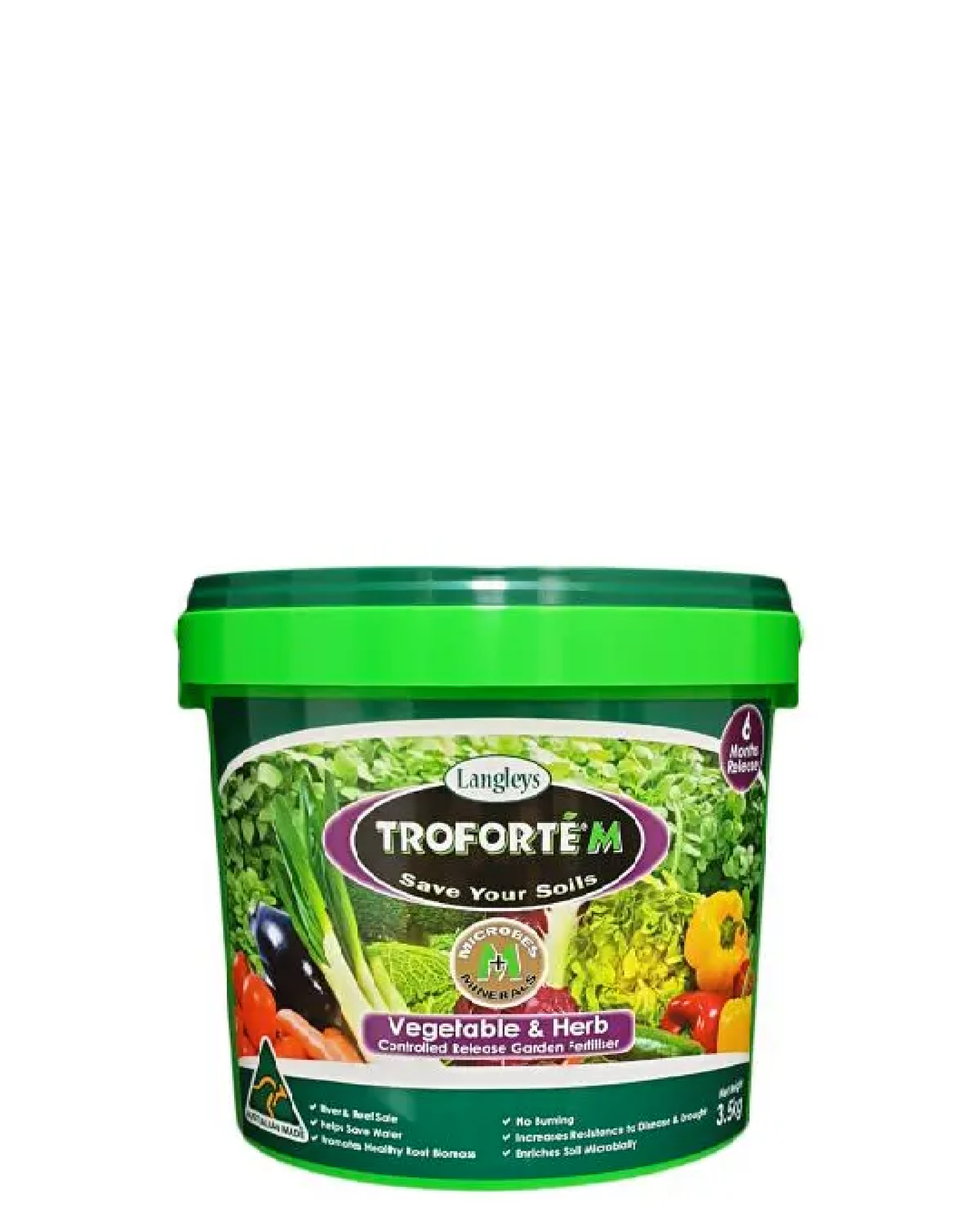 Troforte M Vegetable and Herb
Sale price

$33.99
Regular price
(/)
Troforte® uses a unique combination of controlled-release fertiliser, minerals and a specially selected suite of beneficial soil microbes and fungi. The Troforte® approach in plant nutrition focuses on soil health. The beneficial soil microbes perform critical tasks within the soil to bring back the natural balances and make depleted soils responsive and therefore conducive to growing better, hardier and nutrient rich plants.
Designed specifically for Vegetable and Herb plants and crops
Up to 60 minerals and 24 species of beneficial microbes, bacteria and fungi specifically chosen to enhance vegetable taste and produce bigger and better yields
Develops the soil to promote drought resistance
After continued use you will notice earthworms returning to your soil creating better drainage and soil aeration
Suitable for potted and in-ground vegetables and herbs.
Stronger plants mean enhanced protection from pests and diseases
For the best results, apply Troforte® Vegetable and Herb every 6 months with an additional application prior to flowering and fruit set, if necessary
Troforte® All Purpose Liquid Plant food can also be applied every 3 months to boost beneficial microbial populations in your soil.
Used in combination, the liquid and granular products will work in conjunction to create a carbon rich organic food that will help further boost soil microbial populations and help nutrient uptake to be optimised.
Application:
Planting or Transplanting
Using the scoop supplied, sprinkle the instructed dosage of Troforte® around the bottom of the hole or pot. Also mix into the back-fill soil. Water in well.
Established Trees or plants:
Using the scoop supplied, sprinkle the instructed dosage of Troforte® around the base of the plant and out to the drip line. Cover with mulch, compost or organic matter if possible, and immediately water in well.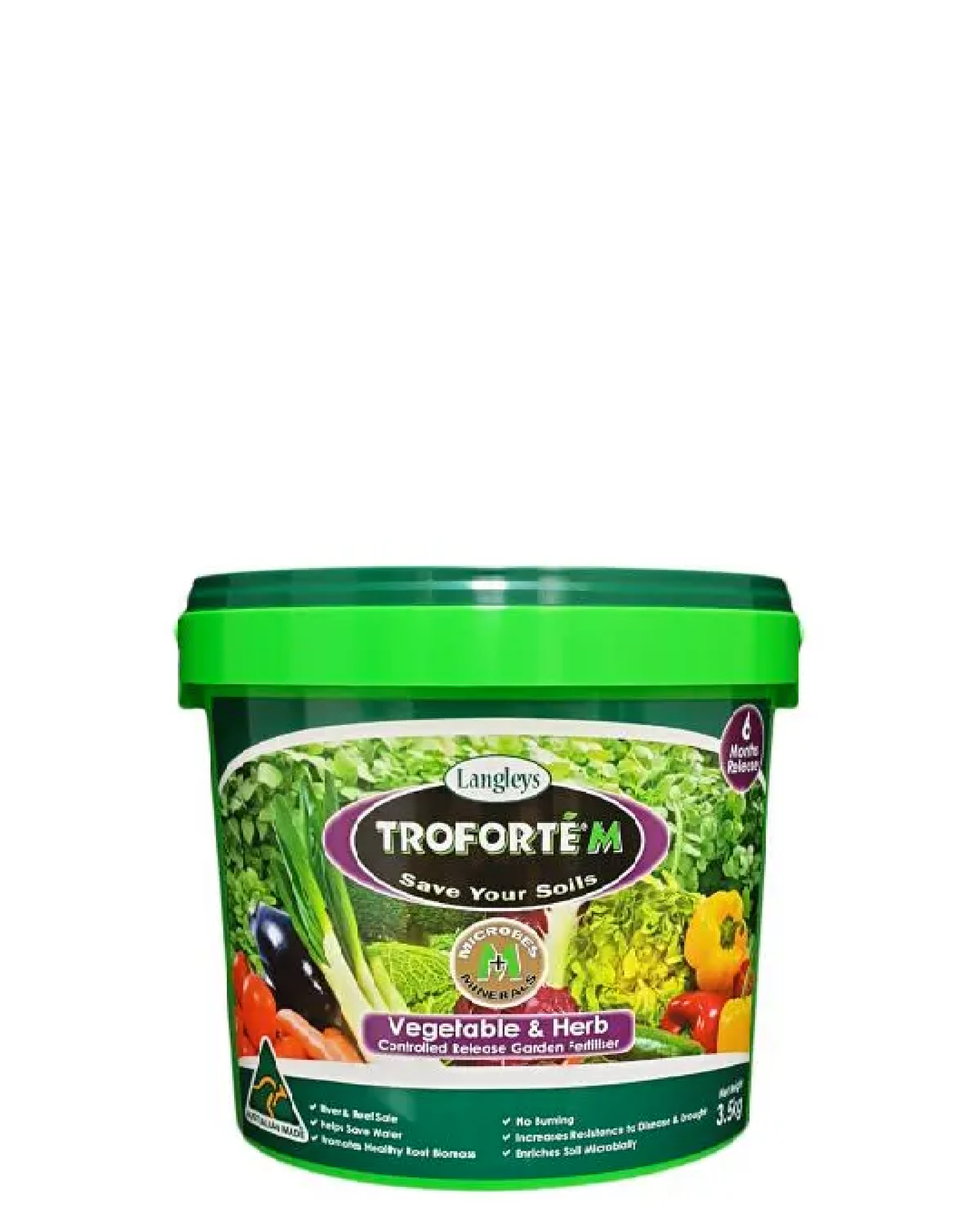 Troforte M Vegetable and Herb
Sale price

$33.99
Regular price
Choose options