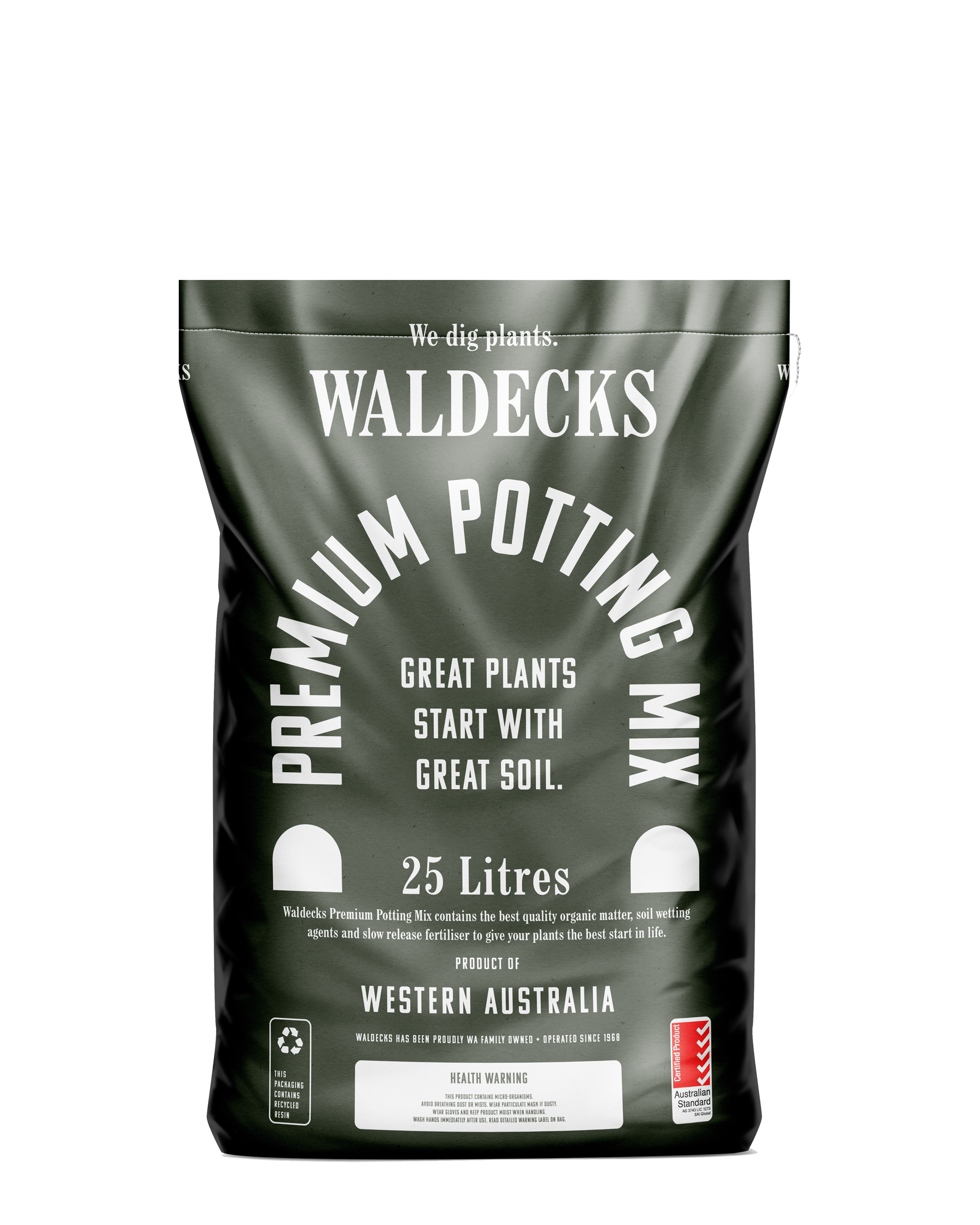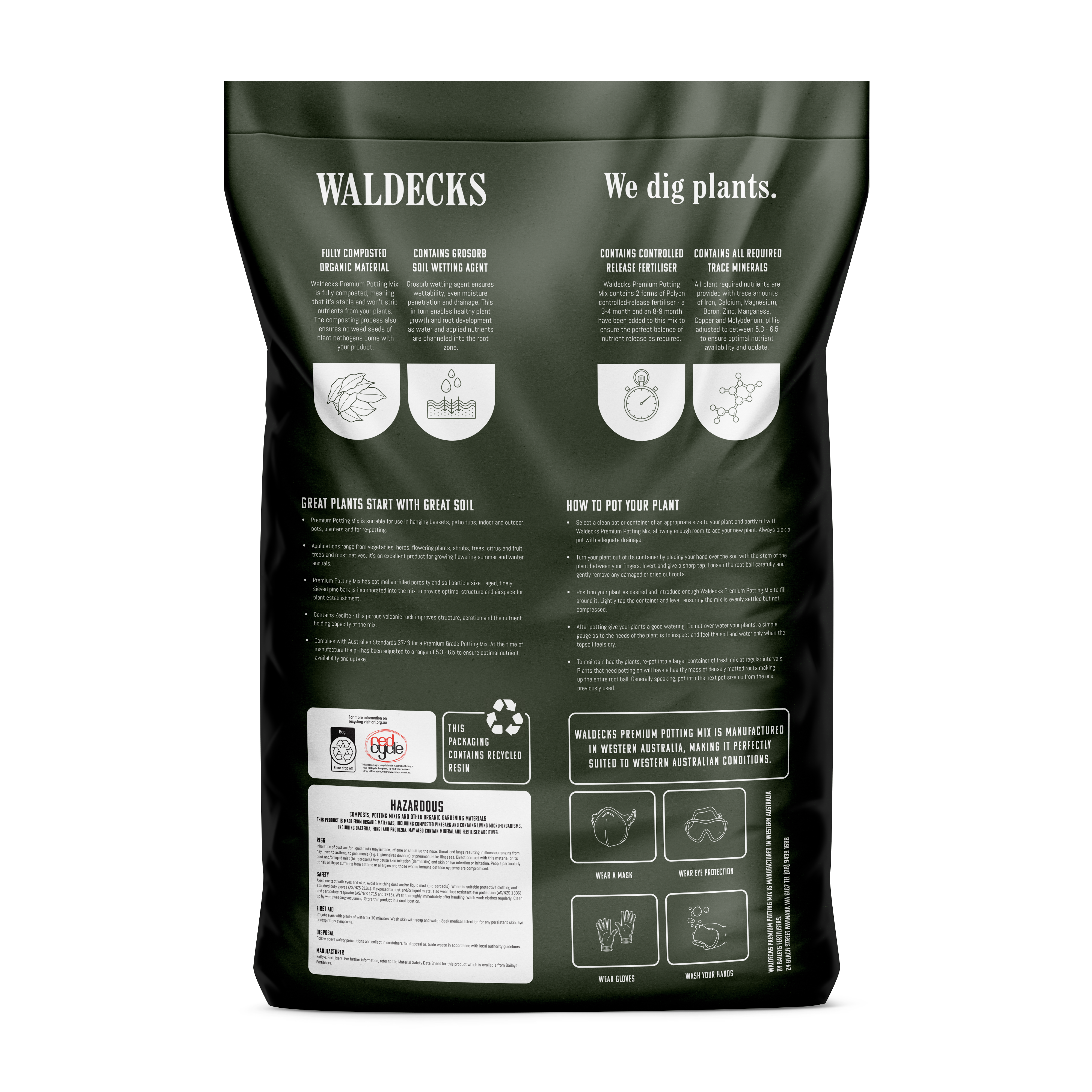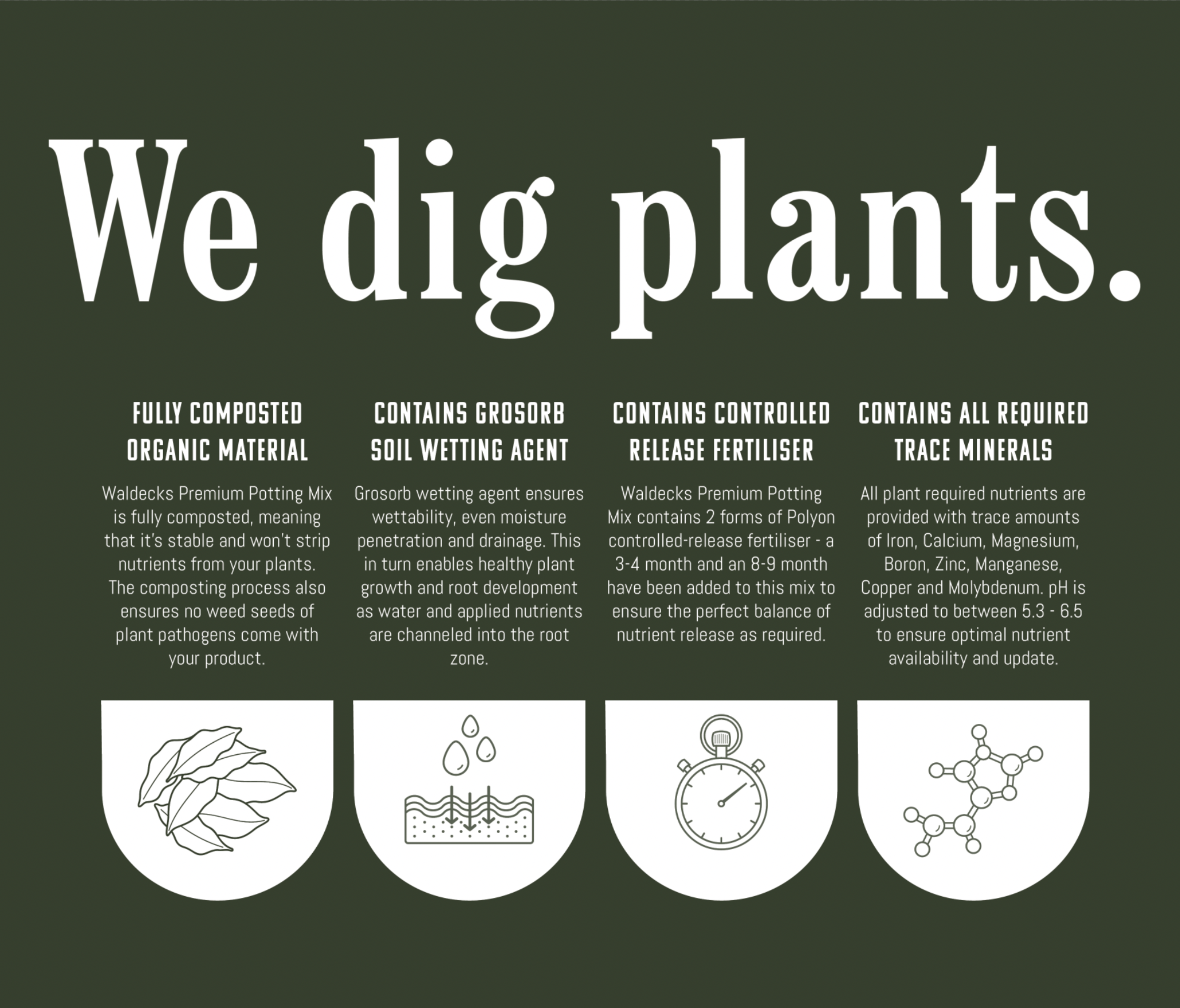 Waldecks Premium Potting Mix
Sale price

$14.95
Regular price
(/)
Waldecks Premium Potting Mix contains the best quality organic matter, soil wetting agents and slow release fertiliser to give your plants the best start in life. 
GREAT PLANTS START WITH GREAT SOIL
Premium Potting Mix is suitable for use in hanging baskets, patio tubs, indoor and outdoor pots, planters and for re-potting.
Applications range from vegetables, herbs, flowering plants, shrubs, trees, citrus and fruit trees and most natives. It's an excellent product for growing flowering summer and winter annuals.
Premium Potting Mix has optimal air-filled porosity and soil particle size - aged, finely sieved pine bark is incorporated into the mix to provide optimal structure and airspace for plant establishment.
Contains Zeolite - this porous volcanic rock improves structure, aeration and the nutrient holding capacity of the mix.
Complies with Australian Standards 3743 for a Premium Grade Potting Mix. At the time of manufacture, the pH has been adjusted to a range of 5.3 - 6.5 to ensure optimal nutrient availability and uptake.
HOW TO POT YOUR PLANT
Select a clean pot or container of an appropriate size to your plant and partly fill with Waldecks Premium Potting Mix, allowing enough room to add your new plant. Always pick a pot with adequate drainage.
Turn your plant out of its container by placing your hand over the soil with the stem of the plant between your fingers. Invert and give a sharp tap. Loosen the root ball carefully and gently remove any damaged or dried out roots.
Position your plant as desired and introduce enough Waldecks Premium Potting Mix to fill around it. Lightly tap the container and level, ensuring the mix is evenly settled but not compressed.
After potting give your plants a good watering. Do not over water your plants, a simple gauge as to the needs of the plant is to inspect and feel the soil and water only when the topsoil feels dry.
To maintain healthy plants, re-pot into a larger container of fresh mix at regular intervals. Plants that need potting on will have a healthy mass of densely matted roots making up the entire root ball. Generally speaking, pot into the next pot size up from the one previously used.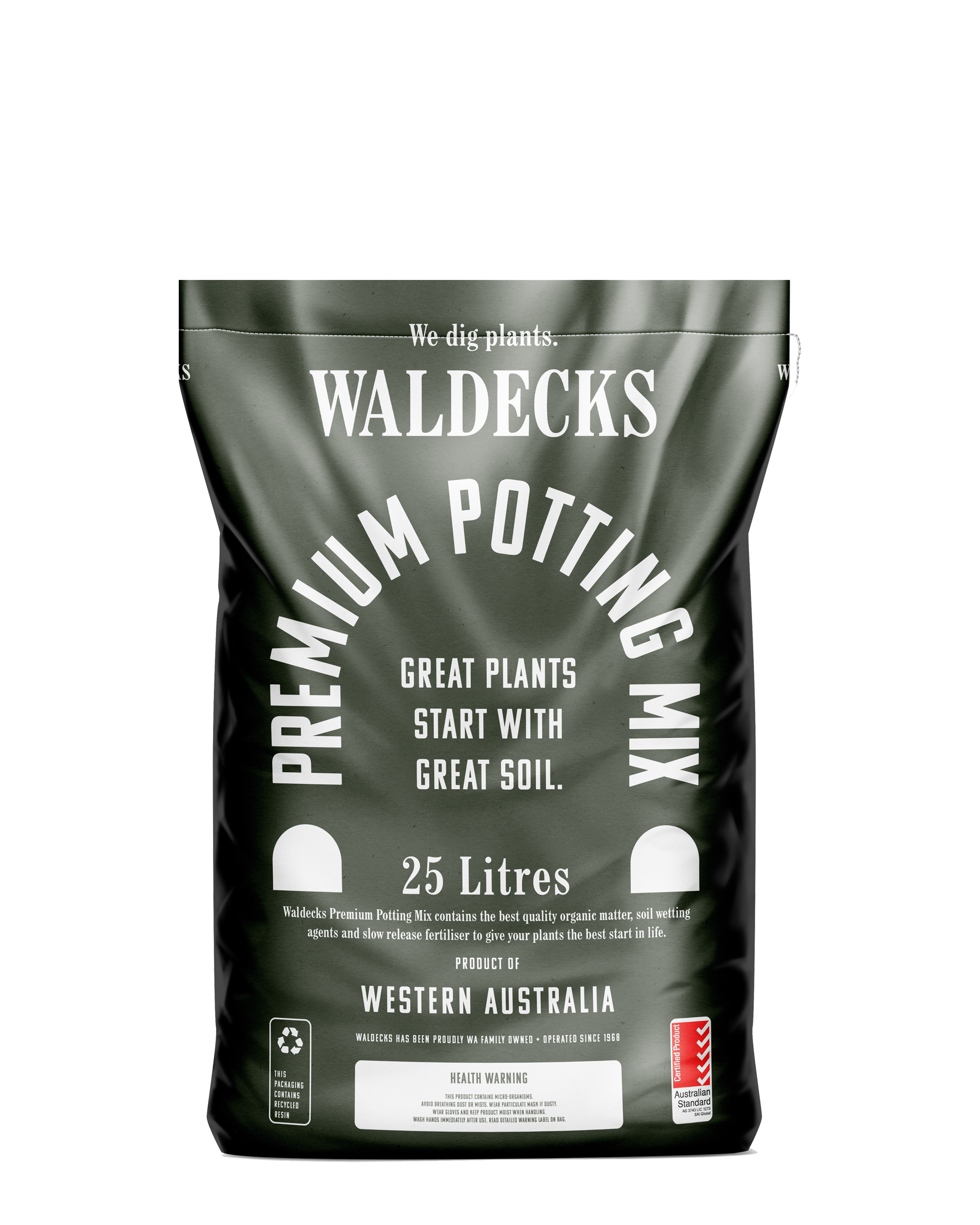 Waldecks Premium Potting Mix
Sale price

$14.95
Regular price
Choose options